Khan, Mohammad Afzal (MS/Ph.D student)
RESEARCH INTERESTI am an intrepid fighter in my major (dentistry) but I had the enthusiasm to advance my knowledge horizons in the Biomedical science and engineering and become a Medical Researcher so that I can expand my study area with Life Science and technology. I want to explore myself at the global level, and utilize my knowledge for the welfare of human being. My area of interest mostly related with surgery. Currently, l am transecting mice cornea. Trigeminal nerve have very broad level in medical area and corneal nerve is related with opthalmic nerve which is one of three branches of trigeminal nerve
KEYWORDSTrigeminal nerve, Dry eye syndrome, in-vivo, in-vitro, and so forth
김민성 Kim, Minsung (MS student)
RESEARCH INTERESTProper utilization of light can control biological phenomenon and help observe the microscopic range of living cells through imaging. Furthermore, it is essential for research in neuroscience that is a very interesting field of research. I majored in chemistry in college and am currently researching Near-infrared light stimulation therapy in the olfactory bulb photothrombosis rodent model. Through structural and functional images of blood vessels and neurons, I want to quantitatively measure the effect of light of a specific wavelength in vivo and prove its effect. In addition to the current research, I would like to solve the hidden problems of the phenomenon occurring in the brain based on various in vivo and in vitro research experiences.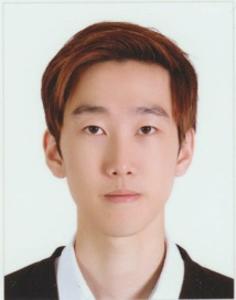 유영승 Yoo, Young-Seung (MS/Ph.D student)
RESEARCH INTERESTI majored in undergraduate of mechanical engineering at GIST. My primary research field is optimized light control for in vivo application. In order to observe the structure and functionality of the bio sample at microscopic level, optimized light distribution at the target area is very important. Currently, I am developing a light sheet microscope with high-speed large area brain imaging.
Nguyen, Tien Nhat (MS/Ph.D student)
EDUCATIONIntegrated MS-PhD Candidate, Department of Biomedical Science and Engineering, GIST Research Assistant (2019-2021) in Electronic applications for Biomedical Electronics Center, HUST B.S. (2021) Biomedical Engineering, Hanoi University of Science and Technology (HUST), Vietnam
임정묘 Im, Jeong Myo (MS student)
RESEARCH INTERESTI got my B.S. graduated from the Department of Biomedical engineering at Konkuk University in 2021. I have always been interested in optics related to biomedical engineering. During my undergraduate years, I spend time as a student researcher in the Biooptics lab. Now I am a master's student in Neurophotonics lab and I am currently working on laser speckle contrast imaging. I specifically focus on the setting up LSCI and in vivo imaging. Also I am interested in Intrinsic optical signal imaging. I want to be exposed to various imaging systems during the master's.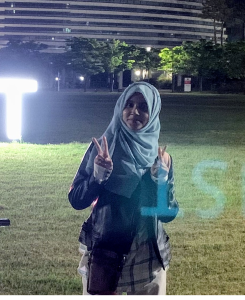 Akter, Kohinur (MS student)
RESEARCH INTERESTAs a machine learning enthusiast, I am continuously searching for areas to learn and leverage deep learning models. Besides, I have alacrity for research in the field of medical image analysis and neuroscience. My current research is therefore focuses on the implementation of deep learning to segment cancer cell regions in H&E stained images and developing an automated system to provide aid in clinical pathology.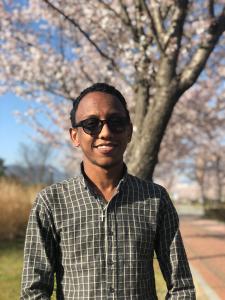 Znabu, Brhanu Fentaw (MS student)
RESEARCH INTERESTStudying Biomedical Engineering in my undergraduate year. I am, generally, interested in the diagnosis and treatment of diseases using advanced in vivo optical technology. For that matter, I am currently work on designing customize platform for automation of awake mouse training in the home cage for pain study. Having experience related to both optics and programming will help me to expand my knowledge and develop skills, which will in turn to enhance my research skills in multidisciplinary field.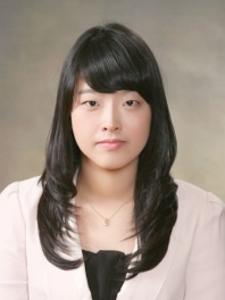 연찬미 Yeon, Chanmi Yeon (Ph.D Candidate)