Khan, Mohammad Afzal (MS/Ph.D student)
RESEARCH INTERESTI am an intrepid fighter in my major (dentistry) but I had the enthusiasm to advance my knowledge horizons in the Biomedical science and engineering and become a Medical Researcher so that I can expand my study area with Life Science and technology. I want to explore myself at the global level, and utilize my knowledge for the welfare of human being. My area of interest mostly related with surgery. Currently, l am transecting mice cornea. Trigeminal nerve have very broad level in medical area and corneal nerve is related with opthalmic nerve which is one of three branches of trigeminal nerve
KEYWORDSTrigeminal nerve, Dry eye syndrome, in-vivo, in-vitro, and so forth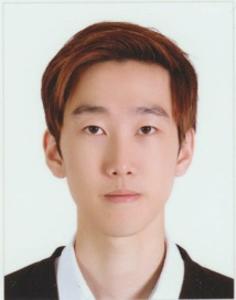 유영승 Yoo, Young-Seung (MS/Ph.D student)
RESEARCH INTERESTI majored in undergraduate of mechanical engineering at GIST. My primary research field is optimized light control for in vivo application. In order to observe the structure and functionality of the bio sample at microscopic level, optimized light distribution at the target area is very important. Currently, I am developing a light sheet microscope with high-speed large area brain imaging.
Nguyen, Tien Nhat (MS/Ph.D student)
EDUCATIONIntegrated MS-PhD Candidate, Department of Biomedical Science and Engineering, GIST Research Assistant (2019-2021) in Electronic applications for Biomedical Electronics Center, HUST B.S. (2021) Biomedical Engineering, Hanoi University of Science and Technology (HUST), Vietnam
Akm Ashiquzzaman (Ph.D student)
RESEARCH INTERESTI had my undergraduate (B.Sc.) at the University of Asia Pacific, Dhaka, Bangladesh in March 2017, majoring in Computer Science. In 2020, I graduated with masters (MS) from Chonnam National University, Gwangju, Rep. Of Korea. My master's research was on neural network optimization and the development of faster and low-computation deep learning model development. After my graduation from Chonnam, I took a job as an AI R&D researcher in a company in Daejeon, focusing my research on AI-based Image Processing and optics setup for image accusation.
EDUCATION- 2021-2022, Junior Researcher, R&D Section, Xisom Inc, Deajeon, Rep. of Korea. - 2020, Masters (MS) Dept. of ICT Convergence, Chonnam National University, Rep. of Korea - (2016-2017) Assistant Teacher, University of Asia Pacific, Dhaka, Bangladesh - 2016, Bachelors in CS (B.Sc),Department of CSE, University of Asia Pacific, Dhaka, Bangladesh
임정묘 Im, Jeong Myo (MS/Ph.D student)
RESEARCH INTERESTI got my B.S. graduated from the Department of Biomedical engineering at Konkuk University in 2021. I have always been interested in optics related to biomedical engineering. During my undergraduate years, I spend time as a student researcher in the Biooptics lab. Now I am a master's student in Neurophotonics lab and I am currently working on laser speckle contrast imaging. I specifically focus on the setting up LSCI and in vivo imaging. Also I am interested in Intrinsic optical signal imaging. I want to be exposed to various imaging systems during the master's.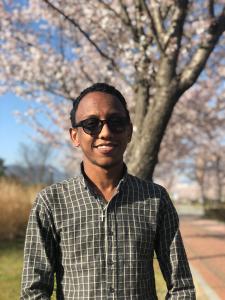 Znabu, Brhanu Fentaw (MS student)
RESEARCH INTERESTStudying Biomedical Engineering in my undergraduate year. I am, generally, interested in the diagnosis and treatment of diseases using advanced in vivo optical technology. For that matter, I am currently work on designing customize platform for automation of awake mouse training in the home cage for pain study. Having experience related to both optics and programming will help me to expand my knowledge and develop skills, which will in turn to enhance my research skills in multidisciplinary field.
황혜랑 Hwang,Hyerang(Christine) (M.S. student)
E-MAILchrhwang@gm.gist.ac.kr
TEL062-715-2756
OFFICEDASAN410
RESEARCH INTERESTI graduated from Johns Hopkins University with a B.S. in Chemical & Biomolecular Engineering. I also minored in Computer Science. Interested in exploring biomedical optics and its application to solve relevant biomedical problems, I joined the Neurophotonics Lab.
Fatemeh Dehghan Nezhad Derarandash (M.S. student)
E-MAILf.dehghan.nezhad@gm.gist.ac.kr
TEL062-715-2761
OFFICE404
RESEARCH INTERESTAs a biomedical engineer, I seek better ways to enhance medical devices and software. The neuroscience course I took as an undergrad ignited my interest in this field. I see light as the solution to many diseases and disorders. I am eager to research what more optics can offer in in-vivo imaging and acquire a deep understanding of how the brain functions. "There is always enough light for the one who wishes to see."
EDUCATIONBSc. Biomedical Engineering (Bioelectrics minor) at Amirkabir University of Technology (Tehran Polytechnic) MSc. Student at GIST (Gwangju Institute of Science and Technology)
김예진 Kim Yejin (MS/Ph.D student)
E-MAILjudy024802@gmail.com